Mainnet, what is it? (full guide)
Before starting in a new sector, it is necessary to know the jargon of the latter. As you know, finance and IT are among the most complex industries in terms of jargon. Therefore, it is not surprising that some technical terms in crypto, which combine these two fields, are difficult to understand.
If you follow crypto news, you've definitely heard terms like EPI, ENS, NFT, or even DeFi. Since we cannot explain all the technical blockchain jargon in one article, we invite you to consult our "Learn" section where you will find everything you need to know about crypto.
Today we will look exclusively at the meaning of the term "mainnet", which literally means mainnet. A mainnet, what exactly is it? What is its use? What are its main characteristics? How important is this for crypto projects? Answers.
Contents
Mainnet, what is it?
What are the characteristics of a crypto mainnet?
What is its use?
What is testnet?
Mainnet vs. Testnet: what are the differences?
How to launch a crypto mainnet?
Does the launch of a mainnet have an effect on the price of its native crypto?
Conclusion
Frequently Asked Questions (FAQ)
Mainnet, what is it?
In general, when we talk about the Bitcoin network, we refer to the mainnet of the latter, that is, the blockchain network that actively publishes, verifies and records transactions. So, a crypto mainnet can be said to be a fully functional blockchain network that processes transactions through distributed ledger technology.
What are the characteristics of a crypto mainnet?
A crypto mainnet, or mainnet, is an independent blockchain which relies on its own technology and its own assets. For example, some ERC-20 tokens like Shiba Inu do not have a mainnet, as they are based on Ethereum. In contrast, Dogecoin has its own blockchain network, i.e. its own mainnet.
Similarly, Ethereum-based decentralized applications (dApps) rely on the latter's mainnet. Contrary to popular belief, crypto assets hosted on a mainnet like Ethereum generally have value and utility. This, although they do not have their own network.
What is its use?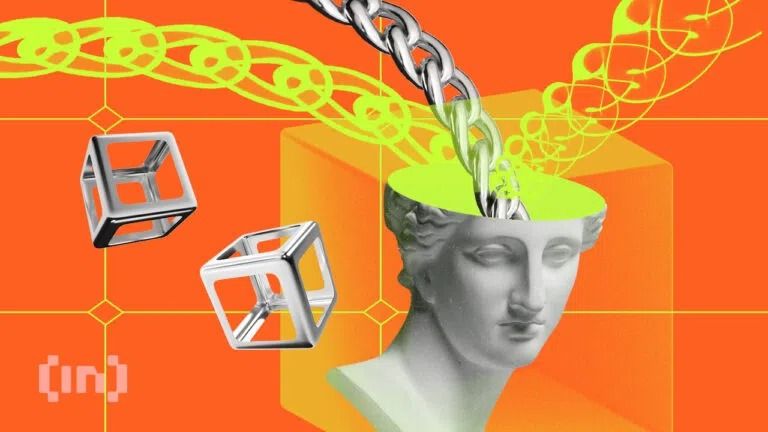 By launching mainnets, crypto projects turn their ideas into reality. In fact, mainnets are the pillars on which the entire crypto ecosystem rests. Without them, decentralized finance and the crypto revolution would never have seen the light of day.
In 2009, Satoshi Nakamoto launched the Bitcoin mainnet, the world's first and largest cryptocurrency. The launch of the blockchain network took place a little less than a year after the publication of the Bitcoin white paper, in which Satoshi explained how his new cryptocurrency works.
The Litecoin mainnet started in 2011, while the Dogecoin mainnet was launched in 2013. As surprising as it may seem, Ethereum, the first smart contract blockchain, only launched its mainnet in 2015, three years after Dogecoin.
What is testnet?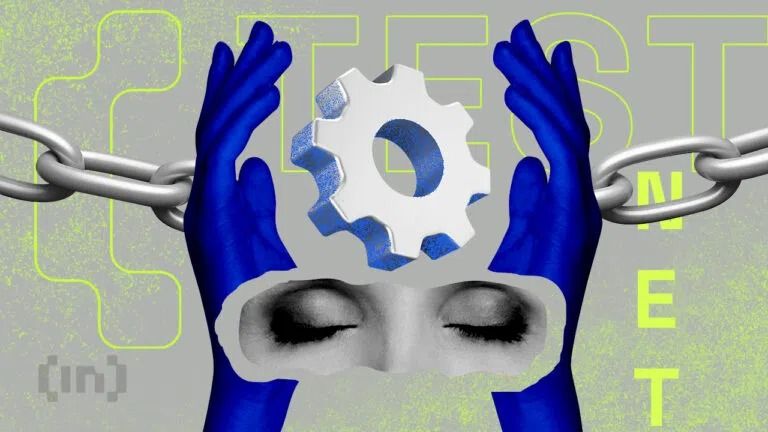 Now that you know what a mainnet is, let's look at the meaning of the term testnet.
A testnet, or test network, is a blockchain that is very similar to a mainnet. However, tokens hosted on a testnet have no real value. In fact, testnets allow crypto developers to test their code in a so-called "sandbox" environment. (in computing, a sandbox is a platform that allows software to be tested before it is launched).
As you can understand, developers cannot test their code on a mainnet, because they risk disrupting the latter and putting users' funds at stake. Not to mention congestion issues and transaction fees that can reach astronomical levels on some mainnets.
Remember that too you cannot send tokens from a testnet to a mainnet, or vice versa. If you try, you risk losing your funds forever.
Merge, which was deployed in September, perfectly demonstrates the importance of testnets. As a reminder, The Merge was an update that allowed Ethereum to move away from the consensus mechanism Proof of Employment (PoW) in that of Proof of Stake (PoS).
Before rolling out the update to the mainnet, Ethereum developers spent months testing their code on several testnets, including Ropsten, Sepolia, and Goerli. Without them, switching from Ethereum to the PoS algorithm would be a very risky bet.
Mainnet vs. Testnet: what are the differences?
So what are the main differences between a mainnet and a testnet? The mainnet is a fully operational blockchain network. The assets it hosts have real value. In other words, this is the final result of the work of crypto developers. It should be noted, however, that core networks are regularly updated to meet the specific needs of projects and users.
Testnets, on the other hand, are for developers looking to improve a mainnet. This makes it possible to test computer code and applications without endangering the mainnet and without paying transaction fees.
How to launch a crypto mainnet?
Launching a crypto mainnet is no small feat, as it is a time-consuming and expensive process. Before launching a mainnet, you need to invest in building your project and promoting it to your target audience. This is why most development teams organize fundraisers (especially through ICOs or IDOs) before launching their projects.
During the ICO, developers sell the native tokens of their projects to investors. Then, the latter began to exchange tokens, thus increasing their prices. This is a process very similar to traditional corporate IPOs that raise funds directly in the stock market.
If the developer team hasn't launched their mainnet yet, but they still want to sell tokens, they can issue them on another blockchain's mainnet. For example, Ethereum allows anyone to create and trade tokens on their mainnet, as long as they adhere to the ERC-20 standard.
Today, most crypto companies that cannot organize ICOs are launching ERC-20 tokens on Ethereum to raise funds from investors. Once they have enough resources, they launch their own mainnets and invest in marketing campaigns to further promote their projects.
Does the launch of a mainnet have an effect on the price of its native crypto?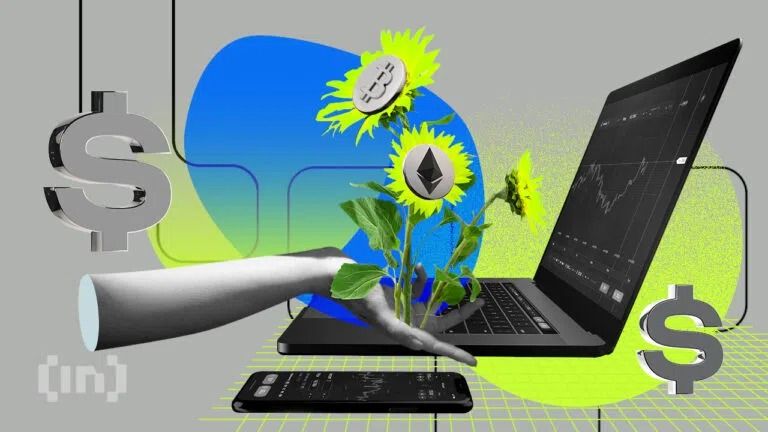 It is often believed that the successful launch of a crypto mainnet guarantees the success of its native token. After all, the success of a mainnet means that the developers' hard work has paid off. Unfortunately, things are not always as simple as you think.
According to a study by crypto research firm TokenGazer of 11 mainnet launches between September 2017 and June 2018, "native token prices tend to increase before launch and decrease a few days later." A phenomenon that can be explained by the bearish cycle the market was going through at the time the study was conducted.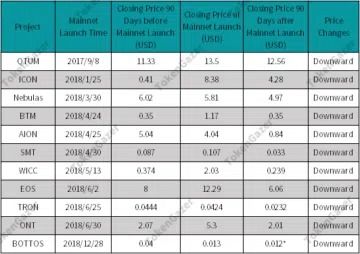 So TokenGazer decided to calculate the respective share of the tokens in question in the total market capitalization of the crypto market. As a result of its investigation, the firm found that for most tokens, the market capitalization rises before launch before falling days or weeks later.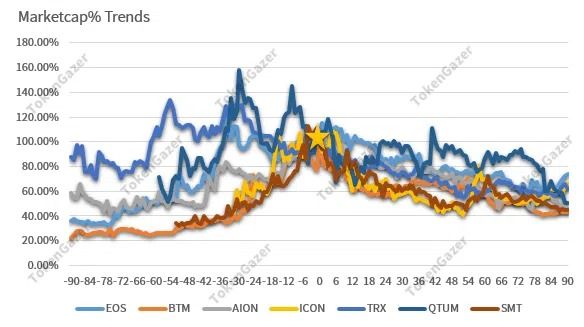 What is the cause of this phenomenon?
Crypto analysts explain this phenomenon by several factors. First of all, a successful mainnet launch may encourage investors to sell their tokens to generate profits. Similarly, the project development team may also want to liquidate their native token to fill their coffers. As a result, the asset is under selling pressure which causes its price to fall.
In some cases, the performance of the mainnet may not match investors' expectations. For example, when a project's mainnet doesn't turn out to be as scalable and fast as promised, users risk abandoning it and liquidating their tokens. Either way, investing in a token before its mainnet launch is often risky.
Conclusion
To recap, a testnet is a sandbox that allows developers to test their code before deploying it on a blockchain network. In contrast, the mainnet is a fully operational blockchain network that anyone can use to transact.
Finally, it should be noted that understanding technical terms is an important step in your crypto adventure. Before you start investing, we advise you to collect as much information as possible about the blockchain and crypto ecosystem and how it works.
Want to discuss it with other crypto enthusiasts? Feel free to join our Telegram group in French!
Frequently Asked Questions (FAQ)
The crypto mainnet is a fully operational blockchain network that investors and decentralized applications can use by paying transaction fees.
In general, the prices of tokens native to crypto projects tend to rise before their mainnet launch and fall days or weeks later. This phenomenon can be due to several reasons, including sales pressure, network performance issues, and others.
The mainnet allows developers to turn their ideas and concepts into reality. It also gives them an opportunity to present their project to the general public.
If you already have a MetaMask wallet, click on its Chrome extension, then on the tab "Expanded View". Then click on "Add Network"then enter the following information:
Network name :Polygon
New RPC URL : https://rpc-mainnet.matic.network
ChainID : 137
Symbol :MATIC
Block Explorer URLs : https://rpc-mainnet.matic.network
Disclaimer
All information contained on our website is published in good faith and for general information purposes only. Any action taken by the reader based on the information on our website is strictly at his own risk. In the Learn section, our priority is to provide high quality information. We take the time to identify, research and create educational content that will be useful to our readers. In order to maintain this level of quality and continue to create valuable content, our partners may pay us a commission for placements in our articles. However, these commissions do not affect our processes for creating objective, honest and relevant content.