Sports: This "eco-adventurer" runs 100 marathons in 100 days to raise awareness about global warming
Between the trucks and the chaos of the city, Nicolas Vandenelsken entered the capital – which will host the 2024 Olympic Games – after crossing ten regions of France. He traveled 4,200 kilometers since he left Montargis (central France) on September 3. Since then, he has run a marathon (42.195 km) every day. His route, which will form a heart on the map after 100 days, allows him to cross France to raise awareness about the climate, meeting almost 2,000 children, visiting associations or farmers.
"We must condition sports and events with respect for the integrity of nature"
"I think sport is a great vector to appeal to as many people as possible", Nicolas Vandenelsken testified to Amélie Oudéa-Castéra, the Minister of Sports and the Olympic Games. He consulted doctors before embarking on this adventure.In my mind and my training, I was able to do this performance", he explained to the minister, but "I don't advise anyone to do 100 marathons in 100 days, because maybe in five or ten years my joints will feel good.".
"We took the liberty to write a letter to adapt sport to climate change while respecting the integrity of nature, addressed to all organizers, to all sports ministries. (…) It's moving, but we need to go further (…) we must condition sports and events in respect of the integrity of nature ", he continued, while a football World Cup is taking place in Qatar, the ecological impact of which is decried and the 2024 Olympics will be held in Paris, causing work.
⋙ Football World Cup in Qatar: a "disastrous signal" for the planet
Among the measures in his text, Nicolas Vandenelsken wants to set up quotas for transport during sporting events such as the Tour de France, or even to favor the renovation of sports infrastructure over construction. "My goal is to pass legislation", he explained to AFP. Interrupted during a conference on doping, the minister welcomed and applauded the young man's bravery.
Continuing his 42 km daily, he then left the banks of the Seine in the company of his technical team and two friends who had joined him for the day's run. His journey will end on December 10 in Valenciennes (North).
These "eco-adventurers" chose to raise awareness of climate issues through sport
The founder of the Uni-Vert association and member of the Sport Planète collective, Nicolas Vandenelsken is one of the "eco-adventurers" who chose to raise awareness of climate issues through sport."He is an adventurer who does things responsibly by limiting his impact on the environment", refers to AFP who previously worked on sporting events."I used to earn a very good living, and now I live well while I earn less, but because I spend less, I consume less".
⋙ "Scorching grounds": when the future of sport is compromised by global warming
For Didier Lehénaff, founder of the Sport Planète movement and former president of the international triathlon federation, interviewed by AFP, "sport is behind history"on climate issues:"the first carbon footprint was only in 2007 during the Rugby World Cup in France"."But what defines the sport is the ability to react", he continued. "There is a real undulation in the ground. The average citizen no longer accepts certain things. (…) The sports media has understood the challenge and is moving to the green side of the force", concluded Didier Lehenaff.
Also read:
"Z Event": More than 10 million euros were raised for ecology thanks to the charity marathon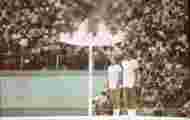 These boycotts of international competitions marked the history of the sport before the World Cup in Qatar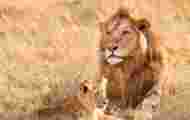 Sports: These animals that serve as the emblem of a national team