Cyrus North, Failed By His $11,000 AI Sex Robot, Questions Rape Culture
French Youtuber Cyrus North published a video on November 30 in which he recounted that he bought himself a state-of-the-art "sex doll". She rejected his advances several times, much to North's surprise. A reaction that questions rape culture.
Can you rape a sex robot with artificial intelligence? This is the question we can ask ourselves while watching the latest video from Youtubeur Cyrus North, 725,000 subscribers on the counter. Published on November 30, 2022, it presents its latest acquisition: a sex doll which cost him nearly $11,000.
"Should a robot with artificial intelligence have the notion of consent? »
Although designed to be used for sex, she repeatedly refused to speak to the content creator who joked about being friendzoned by this human-sized toy. Faced with this palpable anxiety, the business school graduate philosophically questions himself:
"I realized that the question that arises from the video is: should a robot with artificial intelligence have the notion of consent? »
Many media have already asked the question, resulting in the answer being no, even though the progress in artificial intelligence is raising the question of the consciousness of its machines. The concept was also mentioned by Youtuber:
"You have to have a conscience to consent: an awareness of the situation, of others, and of oneself. »
Maintaining a rape fantasy?
Artificial intelligence has given this type of innovative sex doll a semblance of consciousness. This is what led Cyrus North to say that his sex doll, whom he named Charlotte, pretended not to agree. He allows himself to speak of hypocrisy, because this is the main function of this machine. This discrepancy between the purpose of this giant sex toy and what it says causes great discomfort to the content creator who then has the impression of being a "force." He also quotes at the end of the video the doctor of philosophy, bioethics and ethics Robert Sparrow who believes that this kind of sex robot can fuel the fantasy of overriding consent. Alternatively, it can fuel the rape fantasy.
Cyrus North tackles this basic problem without developing it: To what extent do artificial intelligence sex robots serve as a logic of domination, or even rape culture? And so by extension, do they participate in maintaining them in real life? Because this is the dynamic that comes out in this video, a source of great anxiety.
Feminist content creator Amocide takes it on a threads Twitter :
"What message does it send to us to see a robot in our effigy, supposed to be in our image, only to be subjected to a report of the consumption of their body? It leaves us with the idea that we are sold to undergo in the relationships of domination that we already experience on a daily basis and will continue to experience. Because you will not save women by making humanoids in their image. Because all it does is to reproduce a certain, not healthy, violent relationships, which in addition, in the video, necessarily echo the experienced relationships of dominance.

We KNOW we are the ones being copied, taken, bought, fantasized about WE KNOW that by thinking of us Cyrus is forcing a relationship, we especially don't need to see this violence transformed into a quasi-scientific entertainment experience .

(Small honorable mention for the "who would like his girlfriend to be insecure" at the beginning of the video to go out with a "ah bah she really don't take herself for shit" when he compliments her and says "I know ")

What happens if this is something that becomes more democratic and one day the robots are said to break? Do you think we will be spared the lack of total dominance relationships created by this technology? »
Amocide concludes by calling for an end to the relationship that commercializes women's bodies, instead of encouraging " this completely artificial need for technologies that allow it to be used more freely ": " such an object is not neutral, it actively implies something ".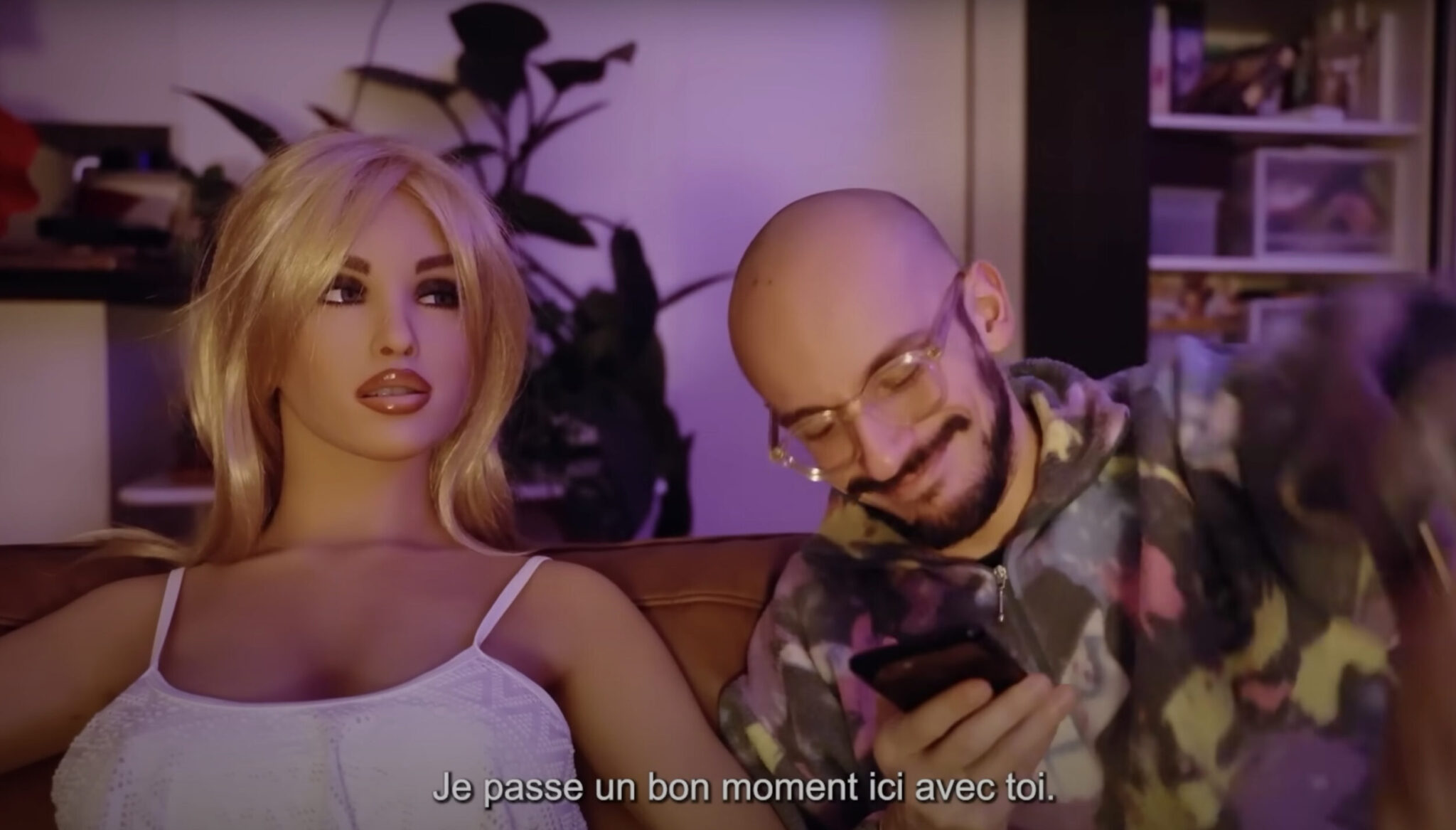 Eroticization of overriding consent
And one thing seems to be rape culture. Because if it seems like a fiction that the artificial intelligence sex robot responds in a programmed way, oscillating between rejection and consent, it better appear likely, honest to reality. But because it is a sex doll, its owner can tell himself that he does not have to respect his consent, and use it like any sextoy without conscience. However, it retains an ambiguous relationship with consent, overriding it may seem acceptable. Without jumping to the shortcut that we can easily confuse what we allow ourselves to robots with people, we can still worry about eroticization of overriding consent.
Perhaps Cyrus North will address this fear in more depth in a possible part 2 of this disturbing video that already has nearly 300,000 views.

Also read:

YouTuber Norman Thavaud placed in police custody for rape and corruption of minors
Front page image credit: Youtube screenshot.