Champions Cup. "I don't know if the name of the European Cup defines the competition well" according to Romain Sazy
Before starting this new edition of the Champions Cup, the editorial staff of Rugbynistère met Romain Sazy. The reigning champion of the competition, the veteran of Stade Rochelais gives his impressions related to the order of matches and the emotions surrounding this new edition.What time and on which channel are your La Rochelle/Saints and Munster/Toulouse Rugby Matches?

How do the two compete, mentally and physically, when the matches follow each other at this pace?
The Top 14 – European Cup rocker, we do it. The referee is different, as are the teams. You have to adapt to it, it's not really a Top 14 match. Afterwards, I don't think it's too badly paced. We follow these two matches, then in January. The staff puts everything in place to make us feel comfortable there.
After 2 consecutive finals and a title, you are expected to…
The element of surprise is far from us. The way opponents view us has changed, but our status and our rugby has changed since then. We have enough strength to resist this expectation. The last two years have allowed us to grow tremendously. Even though we learn from losing, we remain better when we win. With our title last year, we said to ourselves "That's it, it can be done."
How are you approaching this new edition of the Champions Cup?
With the same appetite as last year. It's true that we've had two seasons, every game is fun. To experience the final stages of the Champions Cup is huge for the player and for the club. The goal is to find the same sensations as last year. But the competition is complicated, especially by its format, so it's going to be complicated. At the very beginning, we shouldn't miss each other.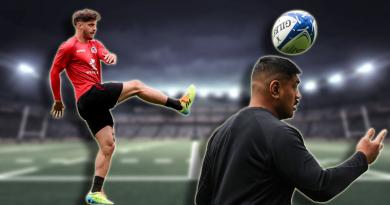 RUGBY. But by the way, how does the Champions Cup group stage work?

Doesn't the fact that 8 of the 12 teams in the pool go to the round of 16 take some of the pressure off?
No, like I say, don't just skip it in the beginning. You have no right to make mistakes at home, anymore. And the goal is to even get an away result, or even two. We must put ourselves in the best possible position for the final stages.
What do you think of this format as a player?
This is a rather special group format: you'll play two teams in a round-trip format. Personally, what I like now is the fact that we are not playing French teams from the first matches. That's a big plus. We have played them enough in the season. Then, the level is not the same now that they put the South African teams together. We will discover this new format and the level that results from it. It will be a little special, I don't know if the words European Cup describe the competition well, but the level is higher than last year.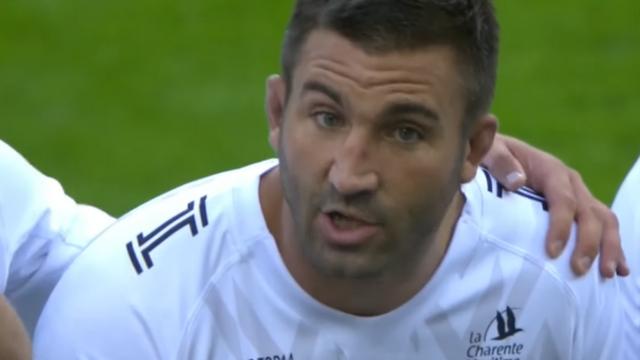 Do you have any apprehensions about the South African teams coming to the Champions Cup?
Not really. We know that different battles. In France, no one is used to playing against teams from the southern hemisphere. It's a discovery, it's still a fun game to play. In terms of organization, it is something else. There is a very long and heavy shift. We were lucky not to encounter these groups.
How to maintain physical freshness, while traveling to other countries?
Actually, it's okay, we're used to it. The advantage of starting a little lower is that we have nothing to complain about now. We're going to play in the depths of Russia anyway! For once, going to Ireland and playing Ulster was more tolerable.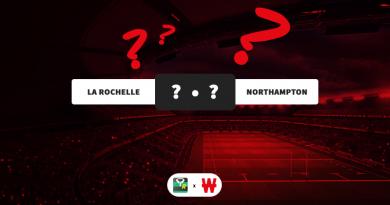 5 reasons why we bet on La Rochelle to win at Northampton

From Pro D2 to the Champions Cup, how do you adapt to the different rhythms in the same race?
It is true that there are many differences. When I was in Pro D2, we worked with match blocks. We know when we can rest and what we should do during this time. Now the Top 14 marathon is different, so when you add the Champions Cup matches… The pace between the two is incomparable, just the fact of playing during the holidays in the Top 14 for example. We don't see well when we should be resting. The load is big, I don't know how many games we played last season. But suddenly, to breathe, we trust the staff and their organization. They are able to balance things to get the best out of the team.
From a physical point of view, does the sequence of matches inhibit thinking about tactics and play?
Honestly, it happens, every week, it's calibrated and we know what to expect. It's still a normal week and we're able to change the game plan. We always have time to put moves or more accurate announcements in matches. We also have time to adapt all that to each team we meet. It's not like football where they can play up to 3 games a week. At this point, it's fine. It's mainly the accumulation of matches, when some hit 12 or 13 matches in a row, it's very heavy. For once, we are lucky and our staff are really competent on this. With them, everything is calculated to let us breathe if necessary.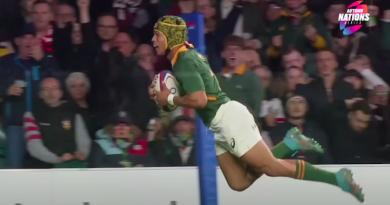 RUGBY. The South Africans in the Champions Cup? Logic according to EPCR boss

Has high-level rugby become a sport of reaction and recovery?
We are lucky to have cuts 15 days a year (Editor's note: during the international season). We are making a recovery, for those who have played a lot. Others do a little more basic work. Then, these are the things you need to do with physical trainers. They manage it together with the medical staff. To accumulate matches, you need to have competent people in this sector. The sequence is fine, but hey… It doesn't take much longer, as they say. I think we are at the maximum of what we can ask of the players. It just needs to be calculated properly from the beginning.
Do we have time to create a game identity during the season?
Yes, there, no problem. The only link between the accumulation of matches and the game we deploy is according to what the physical trainers decide. They make us do more or less light weeks in terms of training. That can be the only effect, the rest will be fine as players.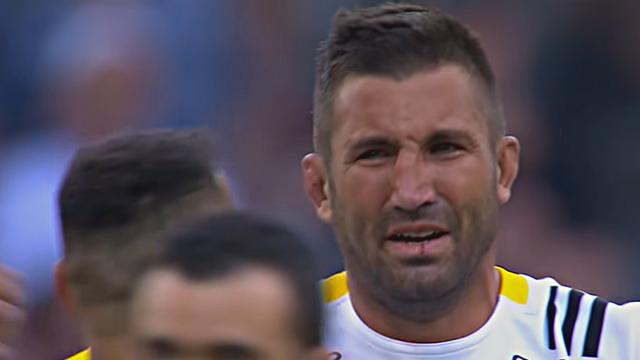 Irish teams save their holders, is it a coincidence?
Their championship is really different from ours. It's hard to compare. Then, he focused more on the European Cup, it's true. I remember a comparison of a Top 14 player and his Irish counterpart before a match. We compared the number of minutes and the one who played in France has the greater number of minutes played this season. But this is a fact which is also observed among the Welsh. For these matches, the goal is simply to get in the best physical condition possible.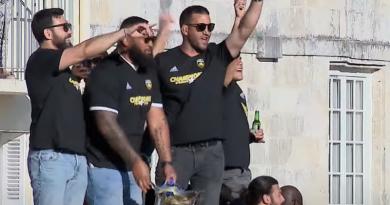 RUGBY. "I may be talking nonsense", Romain Sazy returns to his retirement aspirations

When you go from Pro D2 to European champion with the same club, how do you motivate yourself to raise your level?
Just by being a competitor, you want more. You will never be satisfied with anything. You need to return to work humbly. Just because you win once doesn't mean you'll always win. Stade Rochelais is improving every year. This is a club that does not rest on its laurels, it is constantly looking to the future. Inevitably, I'm in a good position to talk about his progress, but despite the path already covered, he's still very ambitious. We know where we are going, without cutting corners. It was great to play in La Rochelle.
The public should help sustain this ambition, right?
We are obviously privileged to have an audience like that. We can take our hats off to them. We know very well how lucky we are to have such enthusiasm. Over 70 games are sold out and sometimes, we see between 2,000 and 3,000 people at practice sometimes. It is simply a monster. They are thirsty for success and that is what drives us to live moments like last year. Me, I have been to the port twice, for the promotion to the Top 14 and the Champions Cup title. For those new to joining us, this is doing what you want. They want to know that too.
Do you think this port celebration can create a legend around the Stade Rochelais?
It is a particular communion, in a particular place. You have several tens of thousands of people. Your season, even your career, is built to survive moments like that. You tell yourself that the sport is good and that the sacrifices you made are worth it. In general, if you finish the season in port, it's a good sign.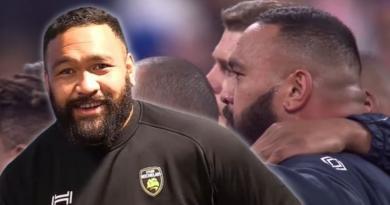 VIDEO. Stronger than the Grand Slam? Uini Atonio talks about his Champions Cup title