FIFA 23 / FUT 23: How does the "Lenghty" Long Race work? Our guide
news tip FIFA 23 / FUT 23: How does the "Lenghty" Long Race work? Our guide
FIFA 23 heralds an era of change in the way players move on the pitch. The ideas of speed and acceleration are rethought in this opus. Discover now the "Long" or "long race" race type and how it works.
EA Sports decided to bring a little revolution this year in the Ultimate Team mode. In the latest works ofElectronic Arts, speed has become king in most player-created teams. Today, the situation is changing a bit thanks to Accelerate system. Find out why your Vinicius Junior can now catch Casemiro on the run despite their huge speed difference.
Summary
How the AccelerATE system works

What calculation to determine a player's race?

Why does the Long Race change FIFA 23?
How the AccelerATE system works
In the Next Gen versions of FIFA 23, the Accelerate system replaces the classic races of old games. Today, the system is divided into 3 categories, each corresponding to a specific breed type:
Explosive Race: as the name suggests, players with an explosive career will be very fast at the start of the race only to see their speed gradually decrease. He usually starts at a speed that exceeds his characteristics and ends at a slower pace than theirs.
Controlled Race: this is the most classic race, the most similar to the old race system. Controlled running players will stay at the same speed as they run, a speed that is consistent with their speed stat.
Long Stroke: this is the kind of race that will interest us. "Long" races or long races have become the roots of war in FIFA 23. The principle is that at the start of the race, the player will be slow, but it will take more and more speed to reach a peak that can be reached some very fast players.
What calculation to determine a player's race?
When you go to Ultimate Team, you won't be able to see your player's race type directly on your player. Depends on his stats. The difference between Explosive and Long run is made by these calculations:
LONG STROKE: At least 65 strength with at least 14 points above agility. The player is over 1m74 tall.
RUNNING RACE: At least 65 agility with at least 14 points above strength. The player is less than 1m80 tall
By knowing these criteria, we realize that it is possible to change a player's race. For this, you just need to use a style card. Some are enough to take a player from Control Race to Blast Race, or from Control to Long. This can be a complete game changer for some teams that have defenders with great defensive stats but low speed stats. To test which players can change careers, we invite you to use the FutBin site. In the player pages you can apply a style to the map, then you can see under the latter if the race type changes or not.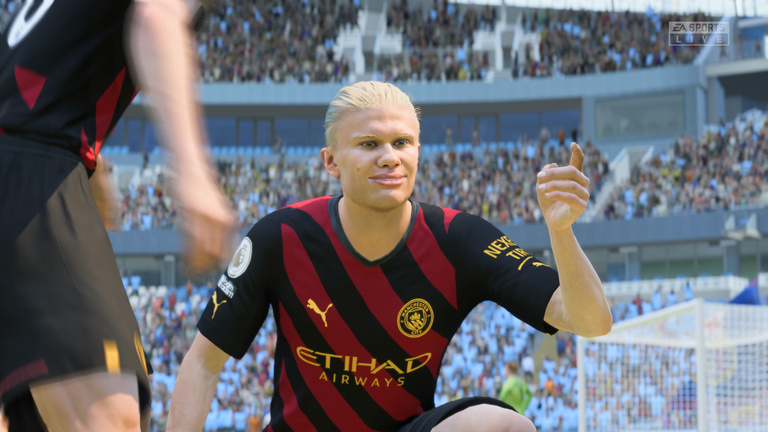 Why does the Long Race change FIFA 23?
As mentioned earlier, Longhty Run or Long Run can have a huge impact on a match. A relatively slow central defender with a Long Run can catch up over time with a very fast player. When creating your team, it can be interesting to look for defensive players with a primary Long run, or look for players who can turn their run into a Long run thanks to a style card.
To mention him only, we can for example think Ruben Dias who despite his 88 overall and his great defensive stats remains a shunned defender due to his speed being less than 70. But you should know that he has a long run. So it might be worth trying him against a fast team. Erling Haaland also who with his giant physique may not enjoy FUT but who is gaining popularity since the discovery of the Long Race. Many cards adopt the Long Course by applying a Architect or Anchor style. Here is a small list of players you can pass in the Long Race thanks to these styles:
David Alaba (Architect)
Marquinhos (Anchor)
Theo Hernandez (Architect)
Ferland Mendy (Architect)
Kyle Walker (Anchor)
Leon Goretzka (Anchor)
Federico Valverde (Architect)
Karim Benzema (Architect)
Robert Lewandowski (Architect)
Cristiano Ronaldo (Architect)