The best truly free mobile games, with no store or in-app purchases
Game News The best truly free mobile games, with no store or in-app purchases
Ever since the advent of smartphones, the video game landscape has shaken up some of its codes to more easily fit into the pockets of the general public. In fact, mobile games have adapted to touch screens by simplifying their gameplay and often adopting the economic model of free-to-play to stick to the ways of consumption on phones. However, the shadows of microtransactions and pay-to-win are not too far away. In this article, we focus on truly free apps, without in-app purchases, in various genres.
Alto's Odyssey
In this horizontal scrolling runner/platformer as poetic as it is charming, the player is in control of young Alto, an expert at sliding across sand dunes. In an endless time-changing journey, the user must tap their touchscreen to jump, perform tricks and grind across cables. Thanks to its fascinating universe and its high-end soundscape, Alto's Odyssey is an essential. Playable offline and with an invincible mode (Zen mode), it is perfectly designed to relax players who want to spend some time in good company.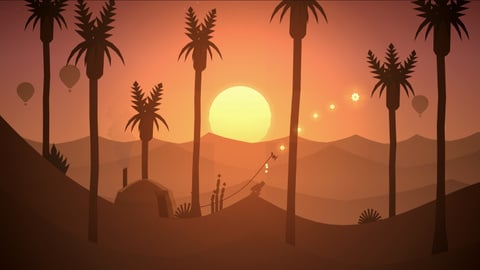 ---
Smash Hit
Do you like games where you can destroy everything? Are you sensitive to good artistic direction? Look no further, Smash Hit is here. With super simple gameplay, this funny title asks you to send marbles through completely destructible landscape scrolling levels. A little extra is that the elements of the environment move according to the rhythm of the music. The Premium version adds backups as well as a selection of game modes. Despite everything, Smash Hit remains completely addictive even in its free version. Don't be fooled by the developer's name, Mediocre, this app is a little bomb.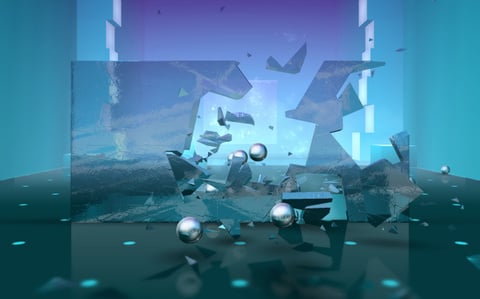 ---
Aunty
Let strategy game lovers open their eyes: Antiyoy challenges you to be the most strategist on the map. Expanding map influence gives access to more financial resources and allows you to summon new units such as buildings. The player's mission is to rush to victory by destroying his opponents while ensuring the balance of his accounts. Playable against AI, with 8 local turn-based players and featuring a map editor, Antiyoy is a must-have for strategy fans. And everything is free.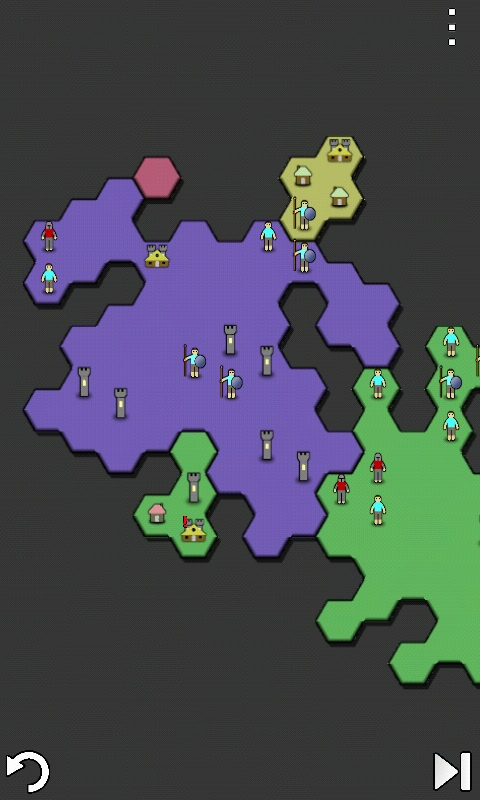 ---
Cytoid
Until then, we talked about management, strategy, arcade racing or even card games. What about music, which softens morals? In Cytoid, players are invited to touch the elements that appear on the screen in time according to the rhythm of the music, principle we have already seen in Cytus. In total, 6 types of notes are available to bring some variety to the way your score performs. Open-source, Cytoid relies on the creations of its community, which generates substantial content.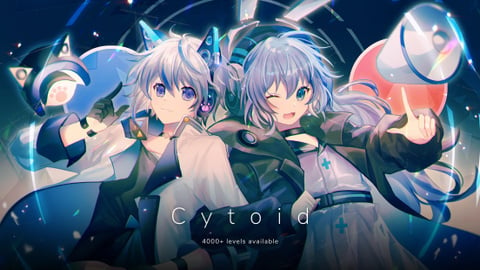 ---
Crossy Road
He is not very young, but he deserves his place in this selection despite his regular appearances in advertisements. It's very arcade in concept, Crossy Road builds on the foundations of Frogger : the player must advance on roads or paths trapped in small animals that he must keep alive at all costs. Beware of cars, trains and falling into water, which are synonymous with certain death. Addictive and instantly accessible to all, Crossy Road will reward those who keep using new heroes to steer.
---
Underhand
At the head of a cult, the Underhand player is invited to call on terrifying gods to increase the aura of his sect. In fact, the title takes the form of a card game using both luck and strategy. Here, the user must efficiently use his resource cards to respond to the events that occur during the game. Original and well thought out, it has interesting mechanics which deepens with time. If in addition you like dark humor, you can be covered.
---
Data Wing
With its successful minimalist graphics, Data Wing is a fairly original top-down racing game because its concept is entirely based on the vehicle's propulsion system and the ideal trajectory to be taken thanks to the elements available on the tracks. Short but full of great ideas, Data Wings weaves a story into its circuits, rarely enough to underline. Clean and with catchy music, the software designed by Dan Vogt will delight you.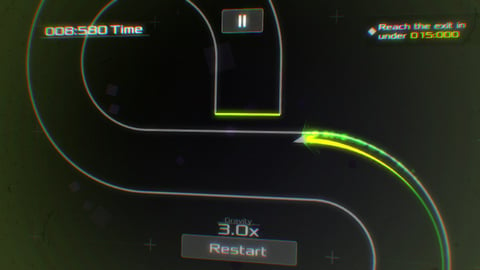 ---
Pocket City
When we think of fun experiences to play on mobile devices, we don't think of City Builders. The genre is terrifying in all its menus and submenus, so it seems to be focused on the PC and console worlds. Perfectly designed for smartphones, fun and entertaining, Pocket City has something to satisfy fans of apps used to build cities. Also available in a Premium version, Pocket City offers a free version with a few fewer features and more advertisements.