Publishing children's books in January 2022: a big back to school
2023 promises to be amazing with new children's publications in January! The little literary season has arrived with interesting readings for both children and young people. Discover Unidivers recommendations.
Children's album – from 3 years old
A siesta
Camille Romanetto
06 January 2023
Little Urban Editions
32 pages
14,90€
Summary
It's nap time. A very soft nap… While Madenn is sleeping soundly, Phil, a strange creature, immediately wakes her up, who invites her, for an enchanted break, for a wonderful snack.
In Alice in Wonderland areas, A siesta our little readers are invited to share a moment with Madenn and Phil to taste a walnut cake, finally… If there is any left… A sweet story, gently swaying to the rhythm of Madenn's steps. Phil is this unique character, who invited us into his home, into a warm and relaxing home.
Blancheline
Albertine Deletaille
January 04, 2023
Flammarion Editions
24 pages
5€
Summary
Blancheline, the little white rabbit escapes from her cage and goes on an adventure in the snowy countryside. He meets Brun de Garenne, the hare, who introduces him to the secrets of nature. But the Fox came; fast, you have to hide. Blancheline will learn how to forget herself by melting the snow. And when he finds Brun de Garenne in his lair, it is to never leave him again.
Go on an adventure with Blancheline, a little all-white rabbit, with overflowing courage and curiosity. The rabbit, who only saw the world through the bars of the cage that imprisoned him, finally manages to discover the nature that surrounds him and all the secrets hidden under the snow cover of winter. A story of freedom and love, told with the talent of Albertine Deletaille's watercolor illustrations.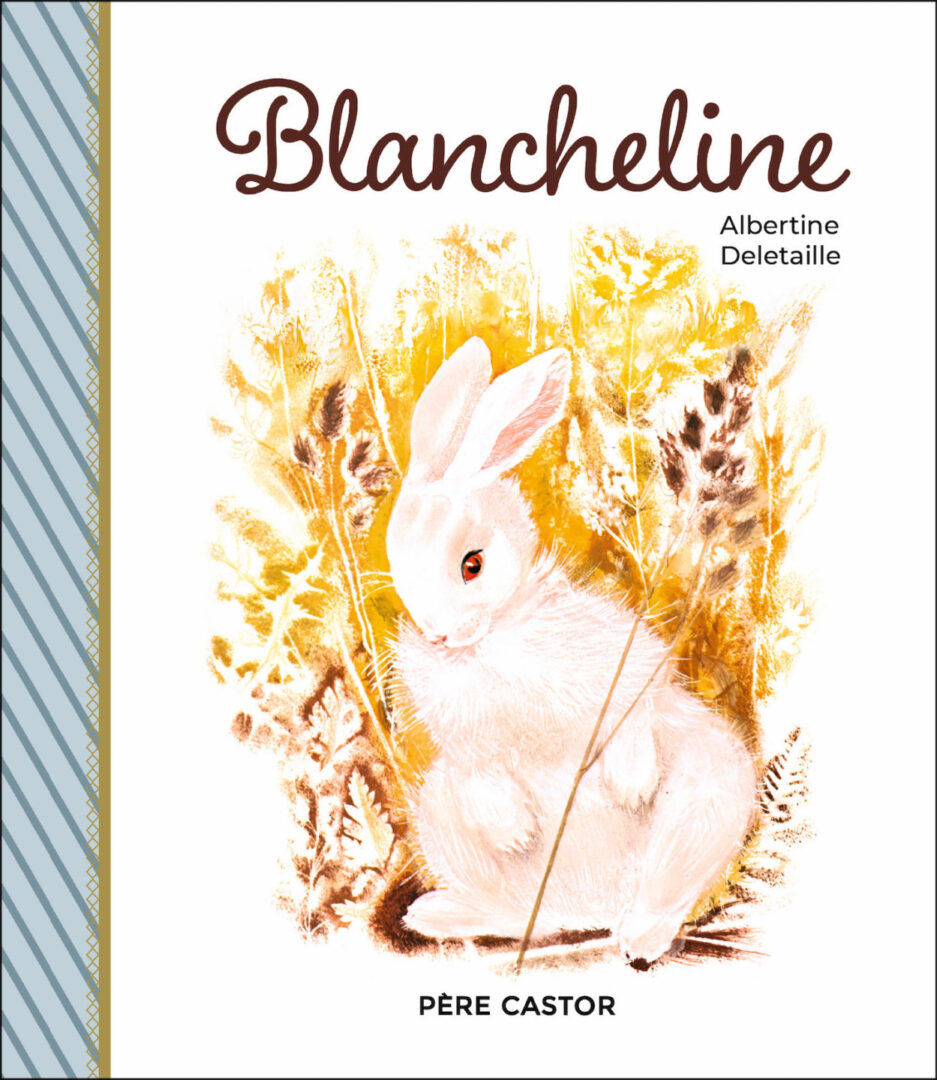 First reading – from 5 years old
Clover
Nadine Robert (author), Qin Leng (illustrator)
January 6, 2023
Saltimbanque Editions
80 pages
€15.90
Summary
Clover and her family live on a beautiful farm. Around the goat farm, there's always plenty to do. But it is very difficult for Clover to choose among all these things! The day Peony the goat wanders away from the farm, Clover faces an important choice: should she follow Peony into the forest or turn around to find the way to the river? There will be many decisions that Clover will have to make in order to reach the end of her journey.
Discover the simple story of a child who struggles to make decisions. The album is divided into 5 chapters, each corresponding to a choice Trèfle must make. These decisions highlight the path that matters, the path of the heart. This poetic album, which combines the sweetness of a story imagined by Nadine Robert and the gentle descriptions of Qin Leng, immerses us in a story where nature, a true refuge, lives in the form of benevolent staff.
Pokémon – Pikachu Investigates!
January 4, 2023
Hachette Youth Editions
32 pages
7,90€
Summary
Disaster! Pikachu is accused of stealing electricity… Sacha and Goh are ready to do anything to exonerate their friend and reveal the real culprit. Will they fix it?
The electric hero is back! But now he is accused of stealing electricity. Sacha and Goh are ready to do anything to prove their friend's innocence and expose the real culprit. But will they get there? Live a little detective adventure with these mythical heroes! An investigation book where you must find the real culprit, leading the investigation with Pikachu and Sacha!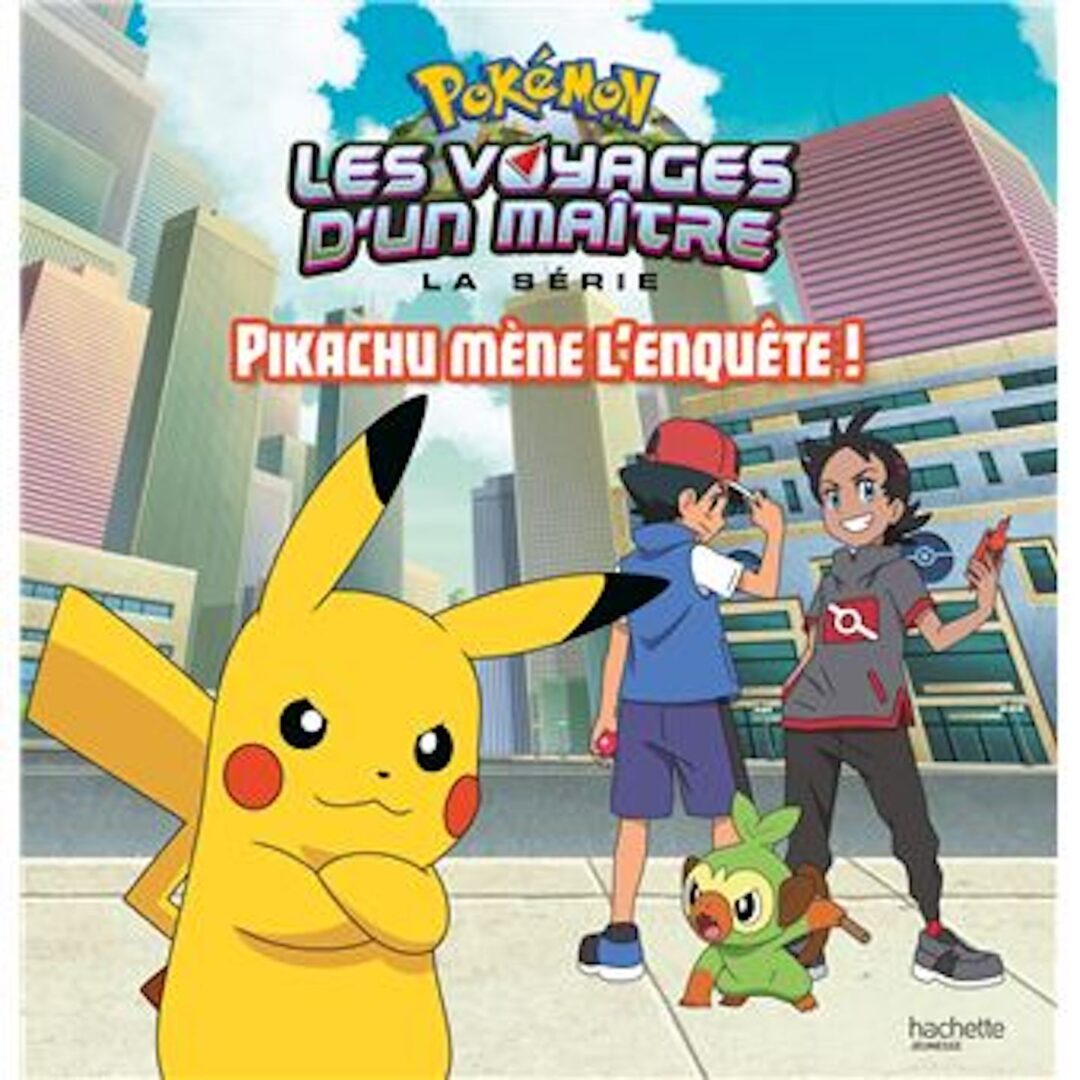 Junior literature – from 8 years old
Believe in your star
Natacha Godeau (author), Dorothée Gilbert (original idea), Virginie Moru (Illustration)
January 13, 2023
Auzou Editions
8.50€
Summary
Dotty has just arrived in Paris to fulfill her dream: to become a prima ballerina. From a very young age, he was inhabited by a passion for dance, and at only 9 years old, he was accepted into the prestigious formation of the Paris Opera! But nothing prepared her for the intense competition that reigns between the boarding school dancers… She must learn to navigate between rivalries, but at the risk of losing sight of what truly matters… her love to dance
The story of Dorothée Gilbert told by the masterful pen of Natacha Godeau. The dream is there, the passion too, but the work remains important. And at only 9 years old, here is Dotty admitted to the prestigious formation of the Opera… But entering it is only the first step in her long journey, the competition between boarding school dancers, who sailing between rivalries n It is not easy, especially when he must not lose sight of the most important: his passion for dance. A novel about the efforts it takes to become a star dancer, as well as the obstacles encountered in this lifelong adventure. As a bonus, advice pages and tips the prima ballerina herself!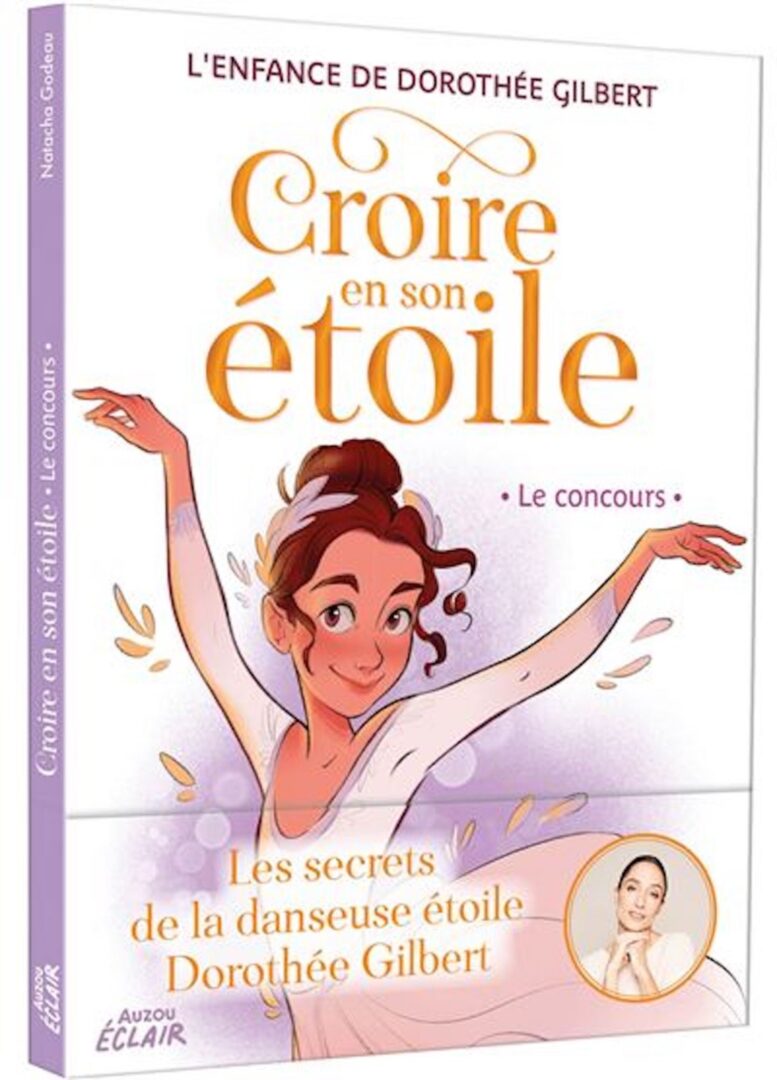 By the grace of the gods
Roy (original idea), Ranran (illustration)
Nobi Nobi Editions
January 04, 2023
195 pages
7,20€
Summary
Due to the intervention of three gods, Ryôma Takebayashi, an ordinary Japanese employee, reincarnated after his death in the strange world of Seilfall. Becoming a boy again, he decided to live as a hermit in the forest and devote himself to the study of slimes, small round creatures that devour everything they find. For Ryôma, this is the beginning of a calm and peaceful new life in a fantasy world, surrounded by slimes with unexpected abilities!
Discover the manga format of the hit anime of the same name. Ryoma finds himself in a new life, returning to the state of a child. For him, it's the right time to start over and finally live the life he wants! So begins a peaceful life, in the midst of slimes with whom he has a special relationship. The manga takes the classic codes ofisekai (Japanese reincarnation), a more popular theme in Japanese manga, to offer a light and simple story, in the rhythm of Ryôma's daily life and his strange creatures, the slimes.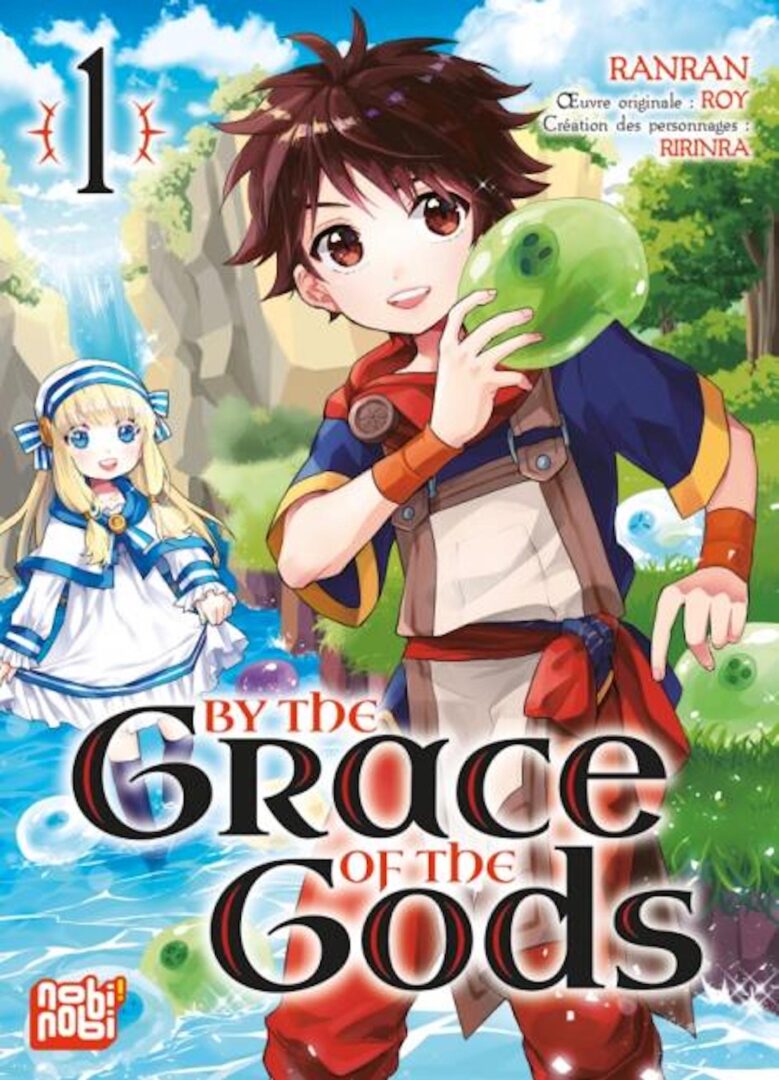 Young Adult – from 12 years old
Radio silence
Alice Osman
January 5, 2023
Nathan Editions
416 pages
17,95€
Summary
Listen to your own voice…
"I am Frances, Frances is the serious one, the lonely one, the careful one. I spend my time studying. I have only one goal: to enter Cambridge after the baccalaureate.
I am Frances, the real Frances. I am fascinated by the magical Silence Radio and its YouTube channel Universe City. I love to laugh and I love to draw.
And I met Aled. With him, I can finally be me. With him, I will finally have the courage to find what really matters to me. »
Here's the new novel by Alice Oseman, named a "best-selling author" by New York Times and author of hit series Heart pounding, adapted by Netflix. The author returns with a new novel adult on the theme of identity, of society against the background of music coming from the radio. Frances creates a front for herself to meet the needs and expectations of her parents, others, society at large. This Frances hides another depth of her heart, the real Frances, which she cannot reveal to the world. The theme of identity seems to be recurring to the author who wants to explore it and write about it in all its forms, through the many issues that follow his writings. In Radio silenceit is the search for self and the importance of acceptance and self-acceptance that is promoted.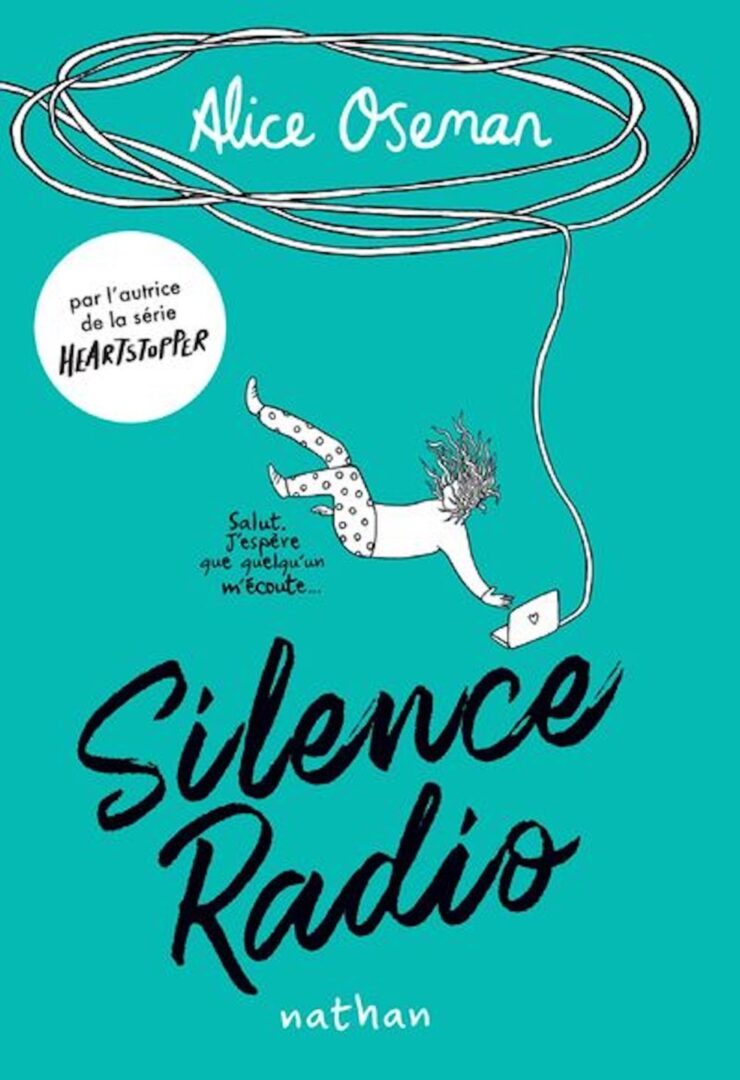 Lucky charm
Tacmela
January 11, 2023 at Leduc Graphic
208 pages
22€
Summary
How to deal with your anxiety and improve your mental health? No more motivation, desire or anything… Clement is officially depressed. He hates his everyday life and the future scares him. He has no taste for anything, much less care for this little ghost who claims to be the embodiment of his anxieties. But too bad, she has to face and endure this man named Angst, with his unbearable taunts. And if, finally, this meeting is the beginning of a great adventure for Clément, to discover his true happiness?
Tacméla offers with this comic strip, a more than recurring theme among young people. Anxiety is often part of the daily grind for middle and high school students who struggle with questions about their lives, their relationships and their future. The author comes with humor, a few touches of color and in a light tone to describe the plight of many young people, their mental health is deteriorating and not often taken seriously, or by those around them and even less than themselves. The 208-page comic brings back moments of anxiety and heartbreak and contains, especially at the end, some advice on how to talk about and manage them.