TSMC begins mass production of 3nm chips
After the reports, TSMC announced today that its 3nm technology has successfully entered mass production with good yields. The announcement was made today at a groundbreaking ceremony for its new Fab 18 construction site at the Southern Taiwan Science Park (STSP).
TSMC expects the 3nm technology to produce finished products with a market value of US$1.5 trillion within 5 years of production. The company has already announced that it is building 3nm production capacity at its Arizona site, and Apple has said it will use its 3nm chips.
Compared to the 5nm process (N5), TSMC's 3nm process will offer up to 1.6x logic density gain and 30-35% power reduction at the same speedand will support the innovative TSMC FinFLEX architecture.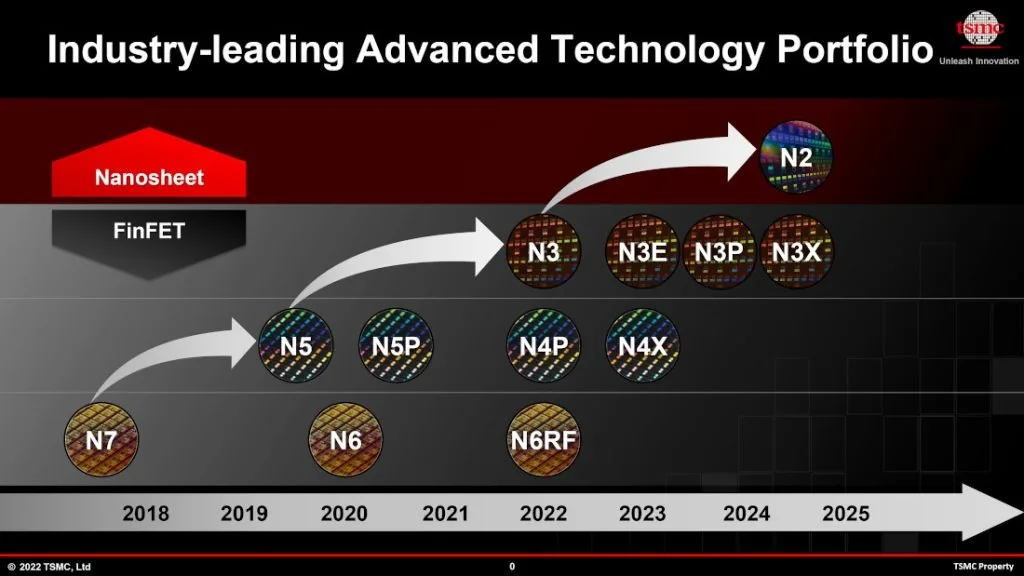 FINFLEX architectural innovation offers a choice of different standard cells with 3-2 fin configuration for ultra performance, 2-1 fin configuration for better power efficiency and transistor density, and 2-2 fins that offer a balance between the two for great performance.
TSMC Fab 18 Phases 1 through 8 each have 58,000 square meters of clean room, roughly twice the size of a standard logic component manufacturing facility.
R&D
The company said its total investment in Fab 18 will exceed $1.86 trillion, creating more than 23,500 construction jobs and more than 11,300 direct high-tech jobs.
TSMC said it will open a global R&D center in Hsinchu Science Park in the second quarter of 2023. The company is also preparing its 2nm manufacturing plants, located in Hsinchu and Central Taiwan Science Parks, with a total of 6 phases playing out such as planned.
====
3nm chips consume 30-35% less power at the same speed and the technology offers up to a 1.6x logic density gain, meaning more transistors can be packed into the chips, which should in theory make them stronger.
The 3nm technology is one node lower than the 5nm technology used for the A14 Bionic, A15 and A16. The A16 Bionic chip that powers the iPhone 14 Pro and Pro Max is based on an intermediate node, derived from 5nm, called 4nm.
The Apple-focused website 9to5Mac made an interesting observation: TSMC is focusing more on power efficiency than performance, and that could mean the A17 chip will also focus more on thermals.
Today's flagship smartphones are more than fast enough for most tasks, so it might be a good idea to prioritize power efficiency over raw performance and extend battery life. That said, TSMC has previously said that the 3nm technology will deliver up to 15% better performance at the same power, so it's up to Apple how it configures the A17 Bionic.
N3 technology will deliver up to 70% logic density gain, up to 15% speed improvement at equal power, and up to 30% power reduction at equal speed compared to N5 technology." – TSMC
Apple has long led Android phone makers when it comes to chip performance, but Qualcomm is catching up. The company's new high-end chip, the Snapdragon 8 Gen 2, offers faster graphics performance than the A16 Bionic and CPU performance is no slouch. Performance has increased at the cost of thermals, so Apple would do well not to chase speed.
The A17 Bionic chip will apparently be exclusive to the iPhone 15 Pro and Ultra, while the iPhone 15 and 15 Plus will likely be powered by the 4nm A16 chip.
The market reaction to Apple's new strategy of reserving the latest chip for Pro models has not been good, resulting in hot sales of the iPhone 14 and 14 Plus. To prevent this from happening again next year, Apple may lower the prices of standard models.