The Delko network opens 4 new car garages
In the past 2 months, the Delko franchise it opened 22nd, 23rd, 24th and 25th garage of the year 2022. These units are located respectively in La Farlede, Saint-Symphorien-d'Ozon, Montfort sur Meu and St. Remy.
Delko set up at La Farlède
Last November, a new Delko garage was founded in the department of Var, in La Farlede. Located in the town's activity area and close to other shops, this garage is operated by Nacim Djouadia passionate and expert in auto mechanics.
With more than 25 years of experience in auto mechanics, he has worked with various brands before become a Delko franchisee.
After doing a lot of research, he decided join the Delko networkwon through brand support and reputation.
" The DELKO concept fits perfectly with my way of working. It matches exactly what I was looking for ".
now, Nacim Djouadi alternating between counter and workshop. He is accompanied by a mechanic, and is looking for a second expert to complete his team.
A new garage was opened in Saint-Symphorien-d'Ozon
Also in November, Delko realized his 22nd opening of the year by setting up the Rhône department, Saint-Symphorien-d'Ozon in the Auvergne-Rhône-Alpes region. It is located 5/10 minutes walk from the city center. The garage benefits from a geographical location that is appreciated by customers who can discover the city or make purchases and orders during the intervention of their vehicle.
The new unit is headed by Nicholas Carlesi as head of the center. Young, dynamic and professional, he is also a passionate drifter. In the workshop, there are 2 mechanics, including the former owner of the establishment. Recruitments are still coming to complete the team.
The Delko Garage of Saint-Symphorien-d'Ozon featuring 4 decks and arranged in different places : an area dedicated to tires, an area dedicated to windshields and an area reserved for oils.
Delko opens a new unit in Montfort-sur-Meu
One new Delko garage opened its doors on December 5, at Montfort sur Meu in the department of Ille-et-Vilaine in the region of Brittany. This unit is located in the middle of the commercial activity area of ​​Les Tardivières and is surrounded by 2 supermarkets, an ideal location that brings a lot of traffic.
This project is led by David Peigneexpert in car mechanics, who chose to perform in order to put his knowledge to good use in his own garage so that he could fix himself up to his liking.
Want to be the leader ofa local businessat the human level, he chose join the Delko network above all for its values.
" The values ​​represented by DELKO correspond to what I like to look for, they are local stores but the brand offers a complete offer that goes from tires, to maintenance but also from from mechanics to diagnostics. I value customer proximity and advice ".
Opening of the 25th garage of the year in Saint Rémy
Also on December 5, the network Delko inaugurated its 25th and last garage by the year 2022 in St. Remy, in the department of Saône-et-Loire in the region of Bourgogne-Franche-Comté. It is managed by Sebastien Gaya former technical expert who worked as an agricultural mechanic before moving into the public works sector.
Loving challenges, the young entrepreneur had a lot of fun creating his car garage.
"I set myself goals, I need a challenge. I work like this. And that's a great challenge! ".
During the work, he thought of every detail so that his mechanics work in the best conditions.
"I think about what I don't like in school so I don't have to do it again. I imagined myself working in the workshop every day".
Sébastien too attracted by the Delko concept because he let her accompanied, while having freedom and being able to supervise ".
Sébastien is accompanied by Christophe, head of the center, who is a real trader. Christophe was on the counter, allowing Sébastien to occupy all positions and be there for his team. They alternate their duties on Saturdays to keep their weekends. They had 3 mechanics and an apprentice with them.
You are interested in franchising DELCO ?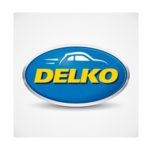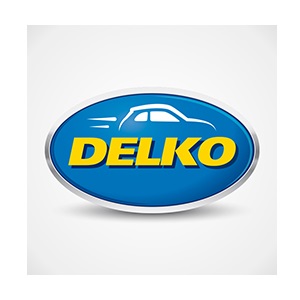 DELCO
Auto Center and Gas Station
The Delko franchise is a network of automobile garages specializing in the maintenance and repair of motor vehicles of all brands. Positioned in…
Engage with the brand

Why choose this brand?

Average turnover: €570,000


Training: Yes


Help for the financing file: Yes

See notice