€18 million for a European defense R&D project for CMOS infrared detectors led by Lynred
A consortium of 10 European members announced the launch of the HEROIC project (High Efficiency Read-Out Integrated Circuit), piloted by the Grenoble-based infrared detector manufacturer Lynredwhich aims to develop advanced electronic components for infrared detectors new generation.
The four-year project will start in January 2023 with a budget of more than 19 million euros, including 18 million euros provided by the European Defense Fund.
HEROIC brings together European manufacturers of infrared detectors, some of whom are sometimes competitors, to solve a common problem. The project mainly aims to improve access to a new advanced CMOS technology of European origin and the flexibility of its use. This technology provides important capabilities for the development of future generations of high performance infrared detectors. These sensors will feature smaller pixels and advanced functions aimed at defense applications. One of the main objectives of this project is to enable Europe to establish technological sovereignty in the production of high performance infrared detectors.
Consortium members include three infrared detector manufacturers: AIM (Germany), project leader Lynred (France) and Xenics (Belgium); four system integrators: Indra (Spain), Miltech Hellas (Greece), Kongsberg (Norway) and PCO SA (Poland); a component supplier: Ideas (Norway) that develops integrated circuits, as well as two research institutes: CEA-Leti (France) and the University of Seville (Spain).
" Lynred is proud to collaborate on this innovative project which aims to guarantee European industrial sovereignty for the design and supply of infrared detectors. This project represents a first step for European manufacturers of infrared products to access advanced CMOS technology, compatible with many infrared detector technologies and 2D/3D architectures, and to have a strong European supply chain. said David Billon-Lanfrey, director of strategy at Lynred.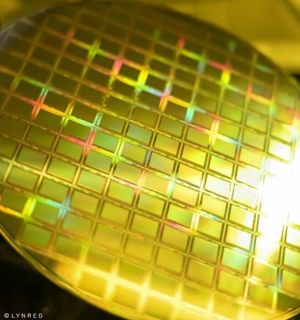 Enabling all consortium partners to access advanced CMOS technology is an important step for the design of next-generation readout integrated circuits (ROICs). The common specification platform will allow each consortium partner to advance its technological roadmap and to more effectively meet the high performance standards expected for defense systems after 2030.
Infrared sensors are used to detect, identify and identify objects or targets at night and in adverse weather and operating conditions. They are at the heart of many defense applications: thermal imagers, surveillance systems, targeting systems and even observation satellites.
Next-generation infrared systems need to offer a wider range of detection, identification and identification, as well as a wider field of view and faster frame rates. This requires higher resolution formats, which require a further reduction in pixels compared to current standards, from 15 μm and 10 μm to 7.5 μm and less. This reduction must be achieved without increasing the dimensions of the infrared detector, in order to maintain a reasonable cost of the system and mechanical/electrical interfaces. To reach this level of requirements, it is necessary to qualify a new CMOS technology capable of offering these excellent performances at the infrared detector level.
HEROIC was born in 2019, at a meeting of the working group on infrared technologies of the European Defense Agency, where it was considered necessary, among European manufacturers of infrared detectors, to strengthen the supply chain in some key technologies. Lynred took the initiative to set up a project at the European level and create a consortium to integrate the infrared ecosystem in Europe.
Similar items