why cleaning simulation games are popular
Some simulation games offer their users to clean cars or houses. An activity described as enjoyable and relaxing by players, who want more.
Is spending hours cleaning and polishing all sorts of things almost the best way to relax? This is in any case what seems to take shape when we see the attraction generated by the game PowerWash Simulator since its release in July 2022.
Hundreds of thousands of players have developed a real passion for this simulation game, where the pressure washer is the ultimate weapon to overcome the toughest dirt. On the Steam platform, 97% of the game's more than 31,000 reviews are "overwhelmingly positive". The game is actually a way for many to complement classic video games, which are often more stressful.
"There's something different about this game"
To hear the players of PowerWash Simulator, this game will have all the virtues of the world. We've almost run out of superlatives: "magnetic", "satisfactory" (a word that comes up often) or even "relaxing" are on everyone's lips when we ask for qualifiers to describe the game.
A game that many discover by chance, on the Steam platform, with Xbox Game Pass or through live games from streamers. "I have always been a fan of management games. Everything that can be managed in the world (zoo, hospital, football team), I have done it thanks to video games. But the so-called fun games where necessary you to store , cleaning or sorting, it is newer. It came in the thirties I believe", confides for example Baptiste, who partially discovered the game in the tests of the streamer Mynthos.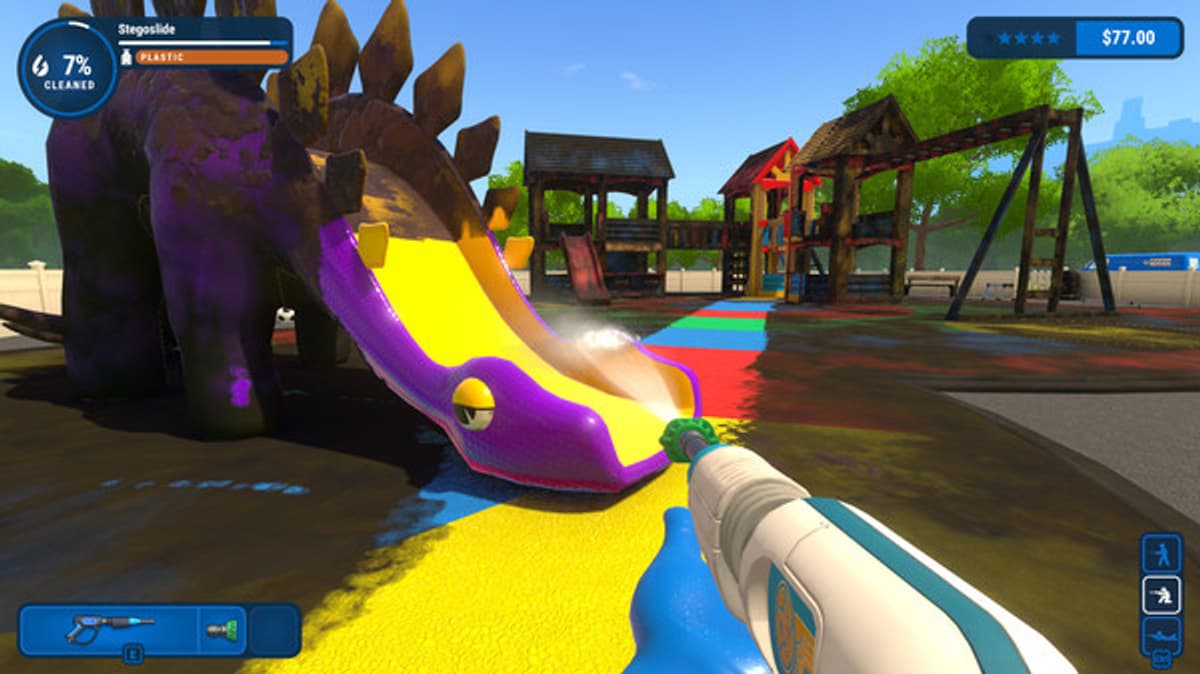 Alex also entered the wash cycle after many recommendations from acquaintances: "I immediately understood why the title was successful. There is something different about this game. Obviously, it is very relaxed compared to most current games (if we exclude the independent scene), "explains the young man in communication training. "In general, I'm a big fan of fun videos. PowerWash Simulator so everything I love is given to me. Coupled with my perfectionism in organizing and the small details of everyday life, I was hooked from the first seconds."
And according to Yann Le Roux, psychologist and psychiatrist who specializes in video games, the success of this type of simulation game can be easily explained: "These are games that satisfy the need for skills. : to make closer things than before."
"During the game you have an indicator that shows you that you are in the right direction, that you are progressing, it reinforces your idea that what you are doing has meaning, is important. These are basic psychological needs" , the psychologist defined.
Visual delight…
What makes the beauty of PowerWash Simulator, this is how it works based on missions and challenges, with an almost cartoonish game design, not necessarily faithful to reality from a graphic point of view, but giving it a bit of fun once the metal or plastic is shining at last. The game also offers sound gimmicks with each task cleared and an end-game timelapse that tracks the epic cleanup.
A visual and sound pleasure that attracted Marc, employee at a concierge: "I like that PowerWash Simulator is more of a game than a real simulator because when this is the case, it can be less stimulating, I play mostly for fun."
"This is the archetype of a good video game: reproducing everyday life by finding the most enjoyable mechanics. This is a video game with a capital J", even Marc is carried away.
Alex also has a few ideas to explain the success of the video game: "Incidentally, the summer season when the game was released may have added its stone to the building. in their own way."
… and a calm mind
More pragmatic, Baptiste confessed for his part that this type of game offers above all a great complementarity to classic video games. Because with PowerWash Simulator, "There are specific goals, but no timer, no stress, no difficult bosses to beat or anything negative. You can't fail, die or get into trouble." The career mode does not impose any time limit and allows the player to clean for hours (the players we interviewed admitted to spending more than fifty hours each).
Yann Le Roux also emphasized this evolutionary and non-binding aspect of the game: "The game is designed not to give you tasks that are too simple because it will bore you, or tasks that are too complicated because you will bore others . that way. will harm your sense of competence and your self-esteem. You are in a constant flow that brings well-being and satisfaction."
The cleansing benefits of video games will also be the same as those generated by ASMR. Arthur Trognon, neuropsychologist, also induces a "meditative state of plenitude" when watching cleaning videos.
And if the relaxing part of the game appears regularly, the attraction towards PowerWash Simulator sometimes more surprising. However, not being an extreme lunatic, Baptiste admits that this passion for cleaning was born not in video games but even before, in his former job as a nursery director. But the video game has nevertheless managed to inspire vocations… and neuroses.
"I've never had the chance to try using a real pressure washer but I admit that since the game, I've secretly dreamed of it", laughs Baptiste.
"During the game, I take my time, but I hate not fully completing a level before leaving the game. I feel like I'm leaving dirt on my computer," he continued.
What if the rise of cleaning games, as well as viral videos on social networks of the same kind, reflects our society? This is one of the hypotheses of Yann Le Roux who wants to analyze the main themes of the content that is trending in social networks and disrupts society and reflects it.
"The videos where we see hydraulic presses crushing things, a trending period, does that reflect the social compression we're in? ? And it's not necessarily fun because we immediately think of ideas from the extreme. But it is possible that it is a more or less distant echo," analyzes the specialist in video games.
Stylish cleaning
Cleaning simulation video games have developed in recent months, with variants that also allow you to renovate houses from top to bottom (house pinball) or stages (Stadium Renovator).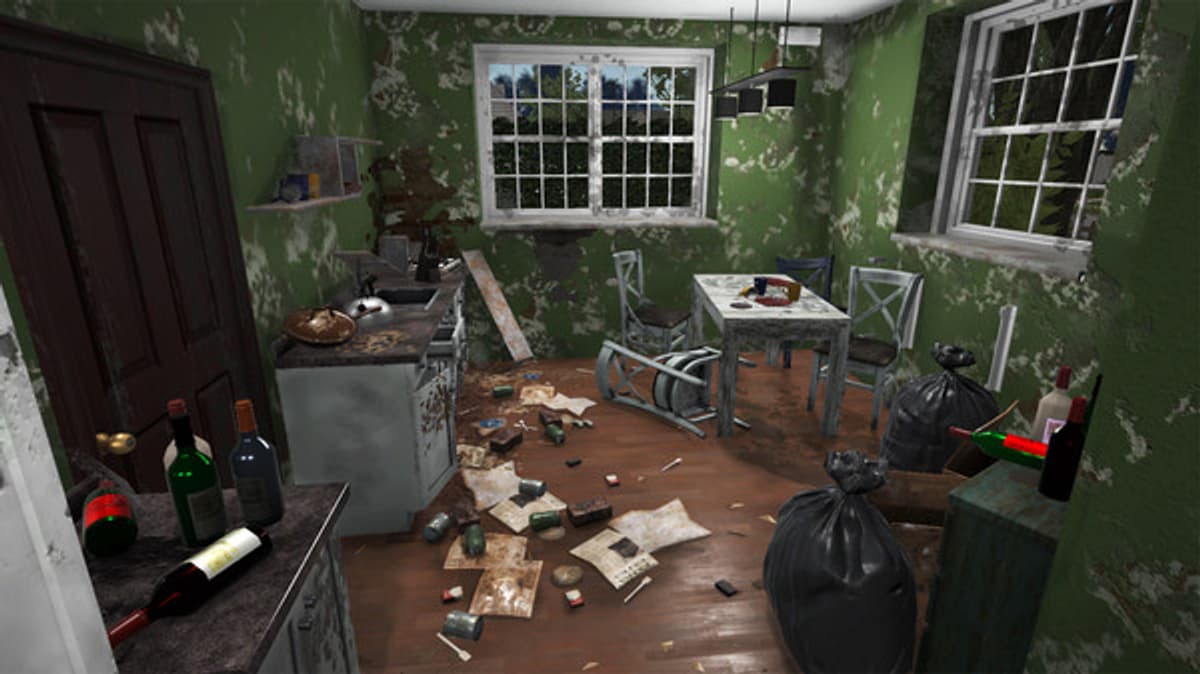 A slightly more sinister variant is also available for science fiction or horror fans. Viscera Cleaning Detail You are invited to go and clean up crime scenes after an alien attack on a spaceship. Players must use their mops and buckets of water to clean blood-spattered rooms.
And the new kid should see the game in 2023: Pool Cleaning Simulator. This simulation game will allow cleaning enthusiasts to wash luxury swimming pools, jacuzzis and municipal swimming pools. Suffice it to say that the gear of passion for cleaning is not ready to clog.