Do you need a $10,000 gaming PC to become a better video game player?
News JVTech Do you need a $10,000 gaming PC to become a better video game player?
Since the rise of the YouTube and Twitch scene, many gamers want to switch to PC. But of course, the budget is not the same as that of a console… Graphics card, processor, 144 Hz screen… You need to know where to look to play in good condition
A more expensive gaming PC to play better?
Many gamers have switched from console to PC, but they don't know what they're getting into. For once, you have to consider many parameters, and above all, really know your needs. A Valorant player obviously won't have the same selection criteria as a Cyberpunk 2077 player.
The very popular Youtuber Linus Tech Tips got excited with his team, to create the best PC that exists for gaming. RTX 4090 ROG Strix, i9 13900F processor, nothing chosen at random. Obviously, the screen used offers a refresh rate of up to 390 Hz, the highest frequency on the market, to play as smoothly as possible. The same goes for the peripherals, an ultra-light Zaunkoeing MK2 mouse and a Wooting 60H2 keyboard with analog switches.
The purpose of this experiment is simple: is the hardware important to improve its performance? Of course, you have to consider the general level of the player, because not everyone is as expert in a CS:GO as a Fortnite. In total, the videographer's machine exceeds €13,000… A large sum to play video games, but above all, far out of reach of all budgets.
The E-sports scene has brought many new things to the concept of players vis-à-vis their machine. By looking at the setups of your favorite Youtubers and streamers, you might have felt the need to upgrade your gaming PC. This is normal, many brands play on this to promote their innovative technologies.
However, you should always consider your goals. A gamer who plays competitive games like Overwatch 2 or Valorant, obviously won't have the same hardware expectations as someone who wants to play big AAA like Red Dead Redemption II or Cyberpunk.
If you are looking for the highest visual quality, with high resolution (2K or 4K) and maximum Ray-Tracing effectit is better to bet on a large configuration with RTX 4070 Ti/ 4080, or their older generation brothers (RTX 3080, 3090). If your goal remains fluidity, you should know that competitive games are often very low intensity to run on as many machines as possible. In these cases, you can also not harm yourself by typing in mid-range hardware for power, (old generation i5 / RTX 2000, or even GTX 1000). In these cases, you definitely have to settle for playing in Full HD (1080p) or even 2K (1440p), but in this case, the question of the screen arises.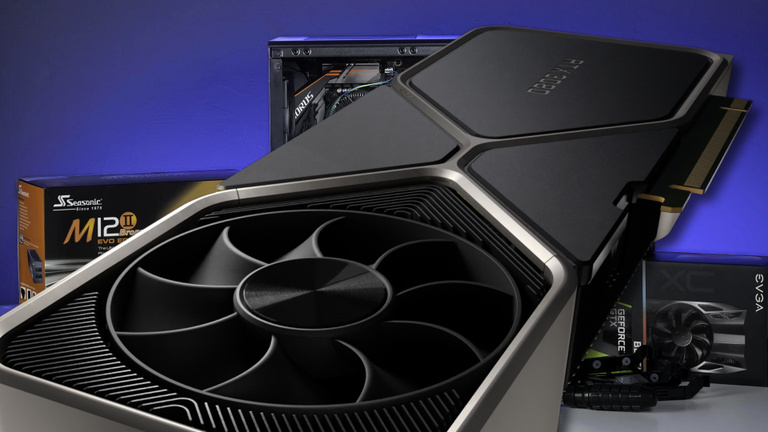 To enjoy optimal fluidity, you need to check what is called the refresh rate, a number in Hertz (Hz), which indicates up to how many frames per second your game can do. Office screens usually offer a maximum frequency of 60 Hz, sometimes 75 Hz, nothing crazy for gaming.
You will need to look at gamer screens (Samsung Odyssey, Mateview GT, Gigabyte, Asus ROG, etc.) with high refresh rates, which can reach 390 Hz like the model in the Linus Tech Tips video.
The keyboard/mouse combo used in the video remains somewhat atypical, and the analog keyboard model has been tuned to respond to very low pressure. The latency is further reduced to have a definite advantage over your opponent.
So is it really useful?
By itself, yes and no… You should always remember that better hardware will not make you stronger in video games, but you can benefit greatly if you are comfortable with your setup.
You always have to be careful what you buy, hence the many tests on specialist sites. Don't look for the moon just to play League of Legends (unless your budget allows it). But in general, it's better to buy what we need to last a few years before we can update our configuration.
New models of processors and graphics cards with higher performance arrive regularly. On the peripheral side, it is necessary to regularly check new releases on the sites of well-known manufacturers such as Logitech, Asus, MSI, and many others. In general: no, you should not spend tens of thousands of euros to "play well", first look at the hardware adapted to your needs (office automation, competitive gaming, ray-tracing, streaming, video editing, etc. )
---