Skoda Superb Combi: the Czech wagon with Volkswagen genes
For those who do not know Skoda, it is a Czech company founded in 1895. At first, it produced bicycles, then motorcycles from 1899 under the Slavia brand. The name Skoda really appeared on the automotive landscape in 1926.
After World War II, Czechoslovakia came under Soviet influence, which affected its automobile production. After building prestige cars and their older models in the immediate post-war period, the company began building more popular cars in the 1950s and 60s.
Some will even make the trip to Quebec! It may seem strange, but cars from the communist bloc were actually sold in Canada. In the middle of the Cold War, this must have caused a lot of ink to flow! And for anecdote, a Gilles Villeneuve will make his debut at the wheel of a Skoda on the roads around Berthierville.
After the breakup of the USSR, the Czech Republic returned to the market economy through the integration of the Volkswagen group in 1991. But it took several years for the first models developed together with the German brand to appear. For Volkswagen, it is also an opportunity to share its platforms, engines and running gear with additional brands to achieve economies of scale.
Skoda Passat or Volkswagen Superb?
This is also the case with the model tested here, a Skoda Superb Combi, the family version of this sedan that we were able to drive in Germany. Underneath the uniquely designed body is the MQB platform used by many Volkswagens, including the Passat, Arteon, CC, Golf MK7 and Atlas.
Under the hood of our test model, there's also a Volkswagen engine, namely a 2-liter turbodiesel 4-cylinder that generates 197 horsepower and 295 lb-ft of torque. This block is associated with a 7-speed dual-clutch automatic gearbox. Here again, the connection to VW is obvious as Skoda even goes so far as to use the DSG name on its own website!
The car we drove was a top-of-the-range model, called the Sport Line and equipped with all-wheel drive. It is also distinguished by its more luxurious interior, with square-stitched seats. In this configuration, we are far from a car at a reduced price, because this Skoda is sold for 54,980 euros, which when converted gives $79,260!
Inside, one immediately sees the German influence. The dashboard, steering wheel design and layout of controls are reminiscent of the Passat we saw in Canada. Ergonomics are also one of the car's strong points, with a large central screen that's easy to hold as well as heating and air conditioning controls that can be operated without taking your eyes off the road. The seats, though a bit firm at the base, offer enough support and their fabric is pleasant to the touch. Space is good up front, great in back, and the trunk can swallow two large suitcases as well as two cabin bags.
At start-up, the knocking of the 4-cylinder diesel is not the most pleasant, but fortunately it fades when the engine warms up. Unsurprisingly, the dynamic behavior is reminiscent of the North American Passat, with this light and over-assisted steering. However, its accuracy remains adequate in absolute terms. Equipped with a comfortable cog, the Skoda Superb is a good highway driver, which is a strong point when driving in Germany. On the other hand, its high weight is felt more on secondary roads.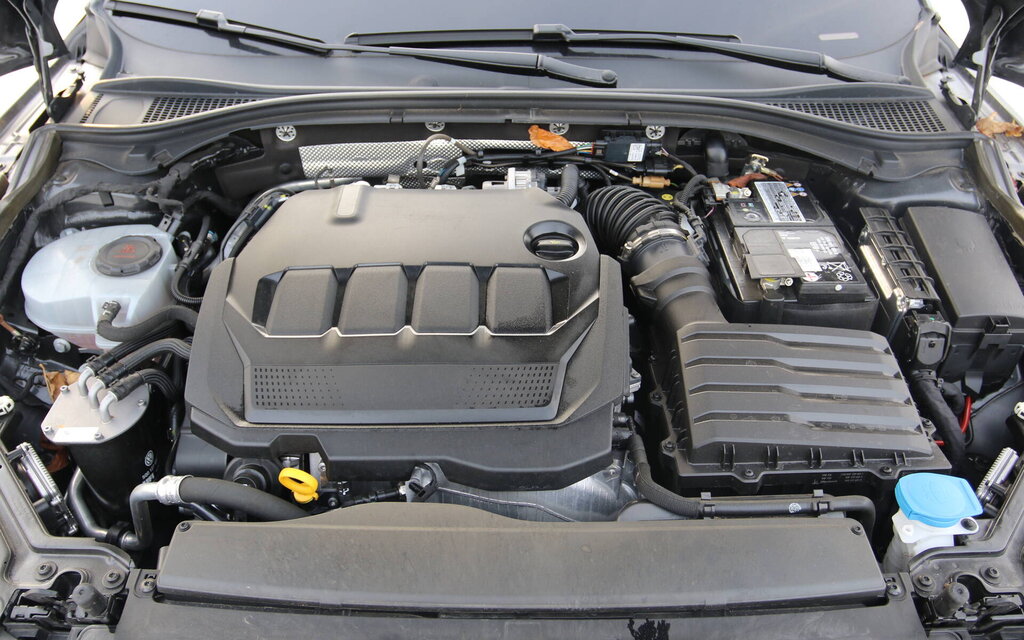 Fairly sized for the car's size, the engine stands out above all for its high torque, available from the lowest revs. We usually change between 2,000 and 3,500 rpm, in any case the 4-cylinder will not exceed 4,200 rpm at most. The DSG box came second on the block in flexible driving, although its well-known tendency to shift early into a higher gear was confirmed once again. It has at least the merit of reducing fuel consumption, which is around 5.5 L/100 km on secondary roads, and 6.5 L/100 km at 130 km/h on the highway. Convincing figures, and which pays a little for high fuel prices
Since we drove in Germany, we were also able to hit the accelerator harder than usual. Therefore, we can completely legally tell you that the consumption remains measured up to 160-180 km/h, no more than 8 L/100 km. After this speed, wind noise becomes really intrusive and fuel consumption increases, reaching double that observed at 130 km/h. Volkswagen announced 228 km / h at the top speed, on our side we noted 227 km / h on a deserted part of the Autobahn. Although it must be acknowledged that this is somewhat anecdotal outside of Germany…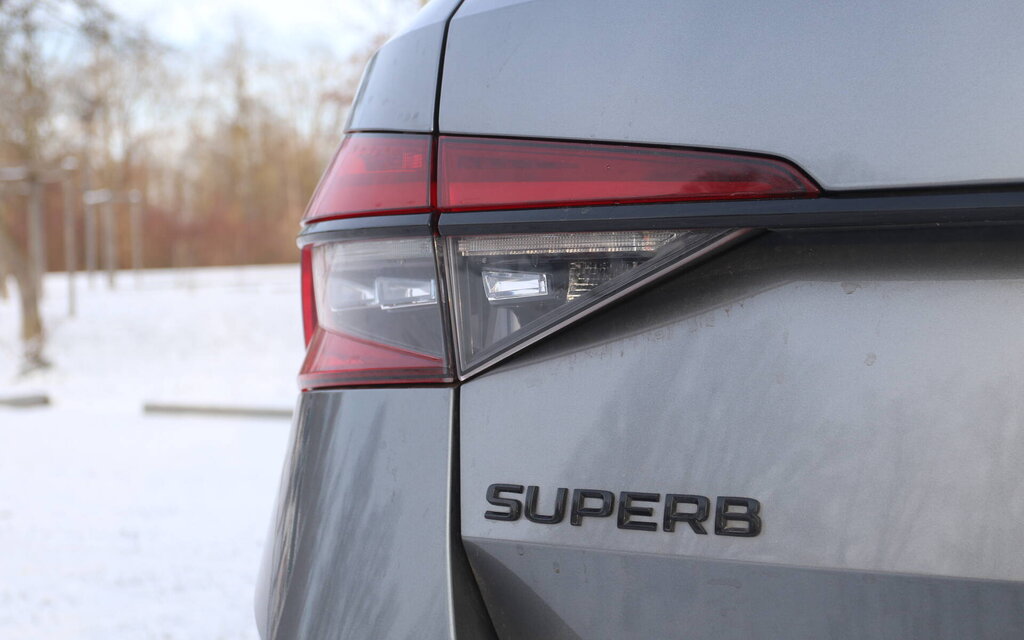 The all-wheel drive did a very good job, unlike the "all-season" tires on our test model, which severely lacked grip in the snow encountered in southern Bavaria. Braking is also up to par, even reaching 220 to 120 km/h in fast lanes, which is really demanding for the slowing system.
In conclusion, we appreciate the overall performance of this Skoda with Volkswagen genes. Beyond its price, high in Europe and obscene once converted to dollars, its good handling if not exciting, its measured consumption and its abundant space should be underlined. Even from a purely Quebec point of view, this trial clearly has no future. The brand has no image with us and could even overtake Volkswagen if it sold its cars cheaper in the country.
majority:
Great handling
Reasonable consumption
Comfortable ride
Lodging trunk
The lower:
Light steering wheel
High price
The weight felt when turning
In the video: Antoine Joubert shows off the Skoda 1985 range