5 new units under Point S franchise started their activity
It's cash 640 points of sale in France, the Point S network no time to rest It just opened 5 new auto centers: 2 Point S City to Parempuyre (33209) and Abrest (03200), 1 Point S Car Maintenance and Ecomobility in La Rochelle (17000), 1 Point S Auto Maintenance at Private (07000) and 1 Point S Center Auto at Valenciennes (59300).
New Point S City in Parempuyre
With 14 years of experience as an administrative manager at a car dealership in Perfume, Olga Schoenmakers decided to undertake and open its 1st center Point S City in the same town.
" I met a developer from Point S who was able to introduce me to the brand and its offerings. I have thought about changing professions while staying in the same sector of activity. This meeting confirmed my decision. Point S is a recognized brand and a solid network whose support allows me to launch my own business more peacefully. ", he explained.
The Point S City center in Parempuyre has all the necessary equipment to perform maintenance services. It works on hybrid vehicles, carries out manufacturer overhauls, provides its customers with a courtesy car and has an S Glass bay for glazing services.
Point S City of Abrest
Patrice Bessard, a car enthusiast, turned his passion into his profession. After training in bodywork and painting, he turned to mechanics and then to competition and karting mechanics. From bodywork to car maintenance, including car sales, leasing and motor sports, Patrice Bessard has touched all aspects of the profession during his career.
He decided to center his point of sale in Abrest, which he owned for 12 years Point S City. He was supported in this project by his partner and companion, Stéphanie Bellot.
" Joining the Point S network allows us to benefit from its notoriety and visibility. We want to open to a new client who does not identify us as a car maintenance player. Our main concern remains the satisfaction of our customers and we are convinced that this requires a warm welcome and quality services. It is important for us to establish a relationship of trust », explains Patrice Bessard.
At Point S City center of Abrest of 300 m², fully furnished and equipped, it has all the necessary equipment to provide maintenance services, including a state-of-the-art 3D geometry bench. There is also an S Glass bay for glazing services.
Point S Car Maintenance Ecomobility of La Rochelle
Established for forty years on La Rochelle and its surroundings, the Porte Dauphine Automotive Group specializes in automotive distribution and dealership and has a dozen sites in Charente-Maritime and Vendée.
Recently, the group opened its 1st center Car Care and Ecomobility at Point S in the heart of La Rochelle.
" Point S is a brand recognized and appreciated for its value for money and its warm welcome. Thanks to his support, we diversified our activity, which until now was more focused on car distribution and car repair. So we offer two new services: vehicle maintenance for all brands and eco-mobility. This is an opportunity for us to provide a complete local service in the city center to motorists and 2 wheelers. La Rochelle as a city particularly sensitive to the issue of eco-mobility, it is important and interesting for us to include it in our activity. ", it explained Nicolas Pierre, coordinator within the Porte Dauphine Automobiles group.
3 people currently work at the Point S Auto and Ecomobility center in La Rochelle: Nicolas, coordinator, Raphaël, center manager and Valentin, technician. Recruitment of a 2nd technician is underway.
Privas Point S Car Care
As of 2020, there are no more car maintenance centers in the Privadois basin. To meet the dire needs of motorists, Wilfried Barralowner of 2 body shops in Privas and Les Angles near Avignon, opened its first center Point S in Priva.
" Point S benefits from a strong image and reputation. Thanks to its support, the brand allows us to expand our services and services by adding a mechanical maintenance component to our activity. », Comments by Wilfried Barral.
The point of sale offers fast car maintenance services and has a space dedicated to glazing services with its S Glass brand. In terms of regular mechanical and tire maintenance, the center handles passenger cars, 4×4, vans, small utility vehicles and motorhomes.
Point S Valenciennes Auto Center
SDAH is a company from Valenciennes specialized for ten years in the sale of second-hand vehicles (old, sports and general vehicles), bodywork-paint, in car maintenance and recently in the distribution of spare parts.
This company, headed by Axel Granjon, has many concessions in the region. It just joined forces with Point S to develop a workshop part of its activity and opened its first Auto Center S Point in valenciennes.
" Joining the Point S network allows us to benefit from its brand image, its recognition and its visibility. The brand offers us advantageous conditions for all brands of vehicles and offers us the possibility to offer a complete spectrum of services and services from the sale of vehicles , up to the bodywork-painting, by maintaining the advantageous prices. ", Explanation Quentin Brillon, Director of Point S Auto Center in Valenciennes.
The center has 100 m² committed to sustainability and 800 m² dedicated to the exhibition and sale of vehicles (approximately one hundred) as well as self-service sales of automotive accessories and products. It has bodywork, manufacturer overhaul, bioethanol and hybrid approval and is equipped with an S Glass bay for glazing services and takes care of the maintenance of so-called tourism, 4×4, run flat, van and utility tires.
You are interested in franchising S-POINT ?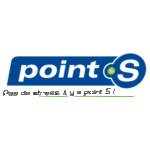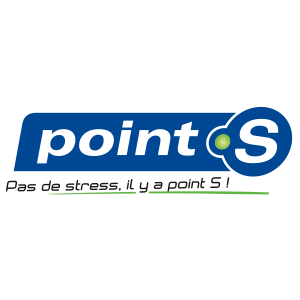 S-POINT
Auto Center and Gas Station
The Point S franchise brings together many independent centers in France. Point S is also a global presence with more than 5,500 centers distributed …
Engage with the brand

Why choose this brand?

Average turnover: €700,000


Training: Yes


Help for the financing file: Yes

See notice